The rapidly growing town of Rundu is situated on the banks of the Okavango River and is the administrative centre and main economic hub of the Kavango Region. The town provides a large variety of shopping choices ranging from clothing to fresh produce, equipment and spares. The area produces mahango (pearl millet), cattle, goats and basket and wood craft. The closest larger towns are Katima Mulilo, approximately 450 kilometres to the east, and Grootfontein, 250 kilometres to the south west. Many tourists use Rundu as a stopover when heading between Etosha National Park and the Caprivi Strip, Victoria Falls, the Okavango Delta and the Chobe River.
The Lutheran Catholic missionaries and the past military history still have a strong influence on present day inhabitants and their daily lives and culture. Visitors to the area are able to call into the historic mission stations at Andara, Shambiyu and Nyangana and the disused military base at Buffalo.
The Kavango Region is renowned for its exceptional wood carvings and basketry products. There are many individual craft producers throughout the region and visitors are able to purchase craft at a variety of outlets along the route.
There area has a diversity of language and cultural groups and was under military occupation as recently as 30 years ago. Consequently, these groups are relatively newly established in the region and still shaping their society, culture and interactions with each other. Visitors are able to experience this interesting and diverse range of cultures when travelling the route.
Access:
Most visitors access this region through Hosea Kutako International Airport outside Windhoek and scheduled Air Namibia flights into Rundu. Rundu has a very adequate airport facility that accommodates all types of aircraft providing refuelling and immigration services.
The Kavango Route is not tarred, but is a well maintained district gravel road which provides visitors with an interesting alternative along the banks of the Okavango River. Travellers move through numerous homesteads providing more visual access to the river itself, than the alternative and more direct B8 tarred road.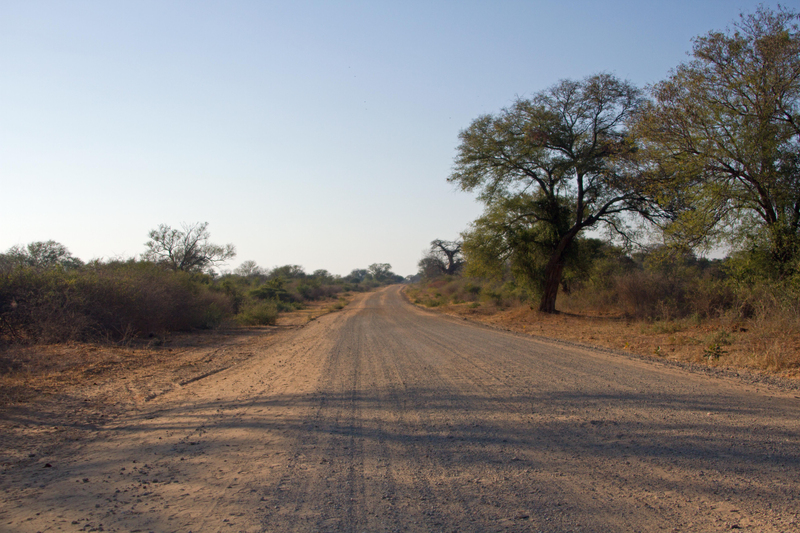 While the B8 provides major access from the south, many visitors also access the area from Botswana through the Mohembu Border Post. The access road from the north-western part of the country is under major construction and is in the process of being tarred.
Khaudum National Park can be accessed from the route off the B8 Highway at Katere. This road is extremely difficult and only suitable for experienced 4×4 travellers. Travellers through the park can also exit/enter through the southern entrance near Tsumkwe.
Mahango Game Park is accessed from Divindu or Botswana using a well maintained main gravel road on the western side of the Okavango panhandle. The main B8 route through the Caprivi joins this route at Divindu.
Currency
In 1993 the Namibian Dollar (N$) was introduced. Its' strength is aligned with the South African Rand (1:1). Because the two countries' economies are closely linked, South African Rands are accepted in Namibia.
All major foreign currencies can be exchanged in Rundu. Credit cards are accepted in some tourism establishment, fuel stations and other businesses. Most tourism establishments will also accept internet transfers.
Carrying a certain amount of local currency is advisable, but great care must be taken against petty theft in most centres or settlements.
Entry requirements
SADC country residents are exempted from visa requirements and only need a valid passport. All other foreign visitors should enquiry at their local embassies or travel agents to get up to date entry requirements. Tourists entering Namibia can obtain a maximum of a 90 day tourist visa.
Visitors travelling through countries where yellow fever is endemic must have a valid International Certificate of Vaccination.
Border Information
Cross Border Vehicle Permits are required for all foreign vehicles entering Namibia. Original vehicle registration documents and police vehicle clearance documents are required.
Visitors should be aware of the hours of operations for relevant border posts and also take daylight savings time changes into account. Visa payments are only accepted in cash at borders although some filling stations accept garage cards.
Climate and weather conditions
Summer daytime temperatures range between 25ºC and almost 40ºC, while at night they range between 10ºC and 18ºC. Winter temperatures can plummet down to below zero on occasion.
The rainfall months are generally from September to April with peaks in February to March.
Malaria & other vaccinations:
This is a malaria area and it is important to consult your doctor for suitable prophylaxis requirements if necessary. Nevertheless, adequate medical facilities in the form of hospitals, pharmacies and clinics are well distributed throughout the region.
Although other vaccinations are not compulsory consult your doctor or travel agent for more up to date information.
Driving tips:
Seat belts are compulsory and speed limit requirements for the various roads should be adhered to. During the festive season months there are regular road blocks in and around the towns and care should be taken with drunk and reckless driving.
A valid drivers' license must be carried at all times. A SADC licence is sufficient for drivers from SADC countries. Foreign licence holders require an international driver's licence.
A 4×4 vehicle is not absolutely necessary as most gravel district roads are well maintained. For some off-road areas and parks you need a 4×4 vehicle and other necessary emergency equipment for off-road travel. It is advisable to travel in a group with more than one vehicle or accept the services of a professional guide when doping off-road travel.
Great care should be taken on the roads with regard to livestock in the unfenced communal areas and wild animals in parks and commercial farming areas.
Cell phone coverage is extensive and good throughout the area.
Tourist vehicles, like in most other countries, are increasingly targeted by petty thieves therefore luggage, valuables, vehicle and camping accessories should be well secured.